Marine hardware Stainless Steel U bolt pipe clamp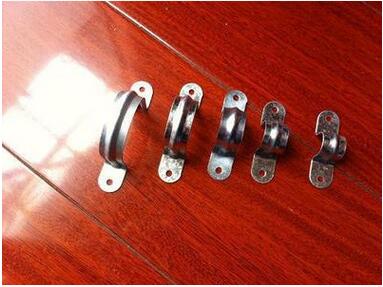 Product name : Marine hardware Stainless Steel U bolt pipe clamp
Model No. : qf0036
Price : 0.1usd/pcs
Products Category: > pipe clamp > Hose clamps with rubber

Marine hardware Stainless Steel U bolt pipe clamp
Specifications:
1)Material :400/300/200 series grade stainless steel /Carbon steel .
2)Band width :12.7mm/8mm/10mm/14.2mm
3)size:various sizes are available ,after your order
Advantages:
1.The outer edge of the band with smoothing and shaping treatment precludes the damage of the hose.
2.using high quality material and precise stamping molding, prevents thread stripping.
3.with precise design, uniform stress, good sealing ability, can be twisted smoothly, and used multiple times.
Send Inquiry :
Contact Us
Name: Baobibo
Tel: +86-576-89320820
Mobile: +86-13989307010
E-mail: baobibo@qing-fang.com
Add: No. 12 To 12 Buildings The East Chensheng Lane, Xina Ju, Taizhou, Zhejiang, China
Whatsapp: +86-13989307010
Skype: jiangjiao55
QQ: 172681086