Black Rubber with Rubber Heavy Duty Wall Mount Pipe Clamp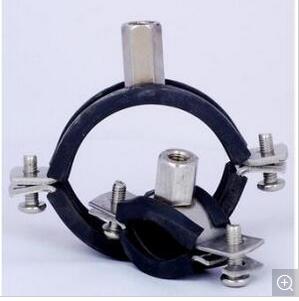 Product name : Black Rubber with Rubber Heavy Duty Wall Mount Pipe Clamp
Model No. : qf0034
Price : 0.31usd/pcs
Products Category: > pipe clamp > Hose clamps with rubber

pipe clamp
1.Size:SL-22-SL-1275
2.MOQ:500Pieces
3.Materal:malleable iron
4.Standard:US,BS,OEM
5.hose clamp Material: Carbon Steel or Malleable Iron
6. hose clamp Standard: US type in white colour and European Type in yellow colour, also Double Bolt Hose Clamp from SL-22 to SL-1275, white or yellow colour.
7.hose clamp Type: Female Type, Male Type and Hose End Type.

If any of them be of interesed to you, pls no hesitate to contact with us.
| | | |
| --- | --- | --- |
| specification | bandwidth | thickness |
| 1/2" | 20 | 2.0 |
| 2" | 20 | 2.0 |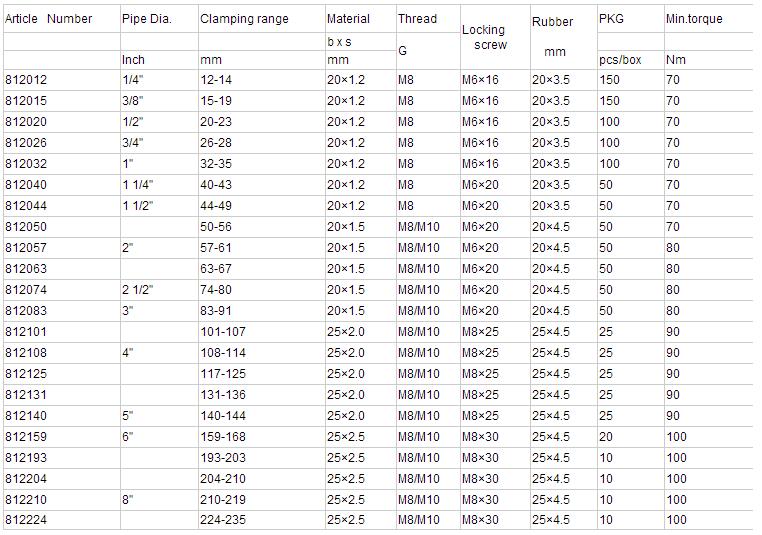 Send Inquiry :
Contact Us
Name: Baobibo
Tel: +86-576-89320820
Mobile: +86-13989307010
E-mail: baobibo@qing-fang.com
Add: No. 12 To 12 Buildings The East Chensheng Lane, Xina Ju, Taizhou, Zhejiang, China
Whatsapp: +86-13989307010
Skype: jiangjiao55
QQ: 172681086